Welcome to Controlled Landscape Services.
Controlled Landscape Services can Install Roof Gutter Screens on your gutters to prevent clogging.
Roof Gutters play a very important role in your overall drainage needs but if clogged with leaves or other debris they are unable to function correctly.
Having roof gutter screens will help eliminate clogging of roof gutters and roof gutter downspouts.
Keeping roof gutters clean can also prolong the life expectancy of your rain gutters because it prevents unnecessary weight in your gutters and attachment hardware.
Controlled landscape Services can install roof gutter screens on all types of gutters including pool cage gutters.
We can clean out existing gutters prior to installation of new gutter screens.
Give us a call at 813-294-0587 to get a free estimate.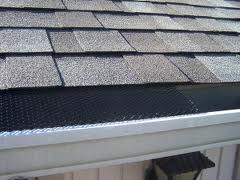 Here are some of the areas we serve in and around the Tampa Bay area:
Tampabay Florida, Egypt Lake, Leto Florida, Lake Magdalene, Mango Fl., Brandon Fl., Hudson Fl., Citrus Park Fl., Odessa Fl., Bloomingdale Fl., Oldsmar Fl., Lutz Fl., Safety Harbor Fl., Pinellas Park Fl., Saint Petersburg Fl., East Lake Fl., Dunedin Fl., Lutz Fl., New Tampa, Wesley Chapel Fl., Land o' Lakes Florida, Citrus Park Fl., Westchase, Carrolwood, Waterchase, Westwood Lakes, Channelside, Sun City Center, Brandon Fl., Riverview Fl., Valrico Fla., Lithia Pinecrest, Bloomingdale, New Port Richey Fl., Fish Hawk, Palm Harbor Fl., Rivercrest, Safety Harbor Fl., Channelside ,Ybor City, Spring Hill Fl., South Tampa, Hyde Park, Davis Island, Palma Ceia, Bayshore, Apollo Beach Fl., Clearwater Fl., Alifia, Brentwood Hills, Four Wind Estates, Heather Lakes, Lakeview Village, Providence Lakes, Town n' Country, Brooksville Fl., Tarpon Springs Fl., Trinity Fl., Zephyrhills Fl.
Tree Service Tampa - Certified Arborist Tampa Bay Area - Tree Installation Tampa Florida - Tree Work Tampa - Brush Removal Tampa - Hurricane Clean ups Tampa Fla. Area - Tree Maintenance Tampa - Tree Removal Tampa - Tree Surgery Tampa Fl. - Stump Removal Tampa Fl. - Stump Grinding Tampa Fl.- Brick Paver Driveways Tampa-Brick Paver Repairs Tampa Florida- Brick Paver Sealing Tampa-Brick Paver installation Tampa Fl.-Retaining Walls Tampa Florida - Landscape Designs Tampa Fl. -Accent Lighting Tampa- Low Voltage Landscape Lighting Tampa Fl. - Roof Gutters Tampa Fl. -Drainage Systems Tampa- French Drains Tampa Fl. - Drainage Contractors Tampa Fl. - Exotic Palms Tampa Fl. - Tropical Palm Trees Tampa - Sprinkler Systems Tampa Fla. - Irrigation Repairs & Installation Tampa Florida - Sod Installations Tampa - Sod Replacement Tampa-Sod Removal Tampa- Grading- Erosion Problems Tampa Fl. - Erosion Repairs Tampa Fl- Hardscaping Tampa Fl. - Water Intrusion and Foundation Leaks Tampa - Water Features Tampa Fl. - Soggy Soil Tampa Fl. -Landscaping Tampa- Landscape Services Tampa Fl.- Landscape Clean ups Tampa- Hillsborough County- Pasco County- Pinellas County- Brandon Florida-Carrollwood- Lutz Fl.- Land O' Lakes Florida- Wesley Chapel Fla.- Valrico Fl.- South Tampa- Tampa Palms- New Tampa- Westchase- Town n' Country- Oldsmar Fl.- Tarpon Springs Fl.-Sun City Center Fl.- Apollo Beach Fl.- New Port Richey Fl.-Odessa Fl.