Controlled Landscape Services takes pride in offering exterior property cleaning for commercial and residential clients.

Whether you need your windows cleaned or your entire house washed, we are the company that will do it and do it well. We will customize the service that will meet your needs and provide excellent results.
We pressure wash roofs, remove moss from roofs, clean algae off of roofs and we offer regular service to prevent moss and algae from growing on your roof. We pressure wash tile, shingle and composition roofs.
Pressure washing driveways is one of our favorite cleaning jobs because the positive results are often so drastic that the entire home is complemented by the clean and bright new look. Mold removal from driveways and walkways is not only aesthetically pleasing but can also protect your family and visitors from injuries related to the slippery nature of moss and algae. Add to that the fact that mold can also eat holes in and deteriorate your driveway or walkways and you can't lose having your driveway pressure washed.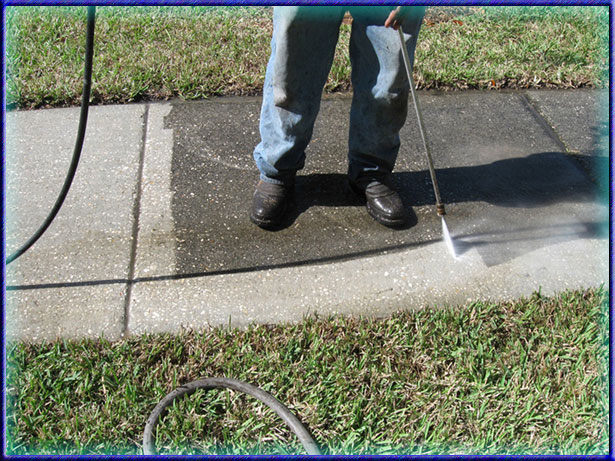 Pressure washing the exterior of your home such as vinyl, aluminum or even wood and composite siding is a great way to brighten up the look of your home or even just to get all those cobwebs off. You'll likely be surprised to see just what a difference power washing can make.

If you're planning to paint or planning to hire someone to paint your home Controlled Landscape Services can help with the preparation. We will pressure wash with the objective of getting the surface clean of all dust and debris as well as removing as much loose paint as possible.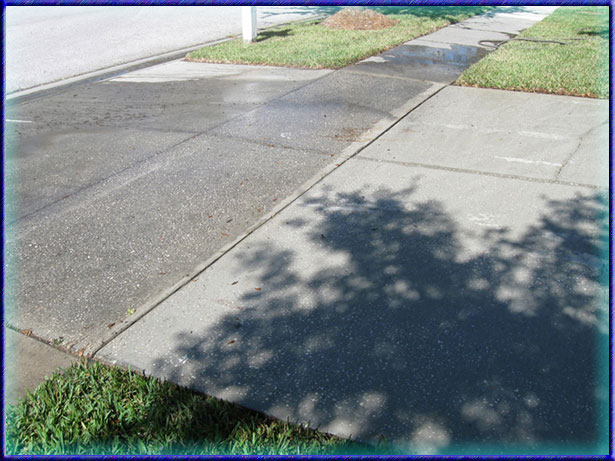 Moss often builds up on chimneys or other brick and masonry surfaces, power washing can be a safe and effective way to remove it.

Some other things which benefit from pressure washing: Docks, Gutters, RV's, Boats, Patios, Patio Covers and just about anything else that you want to have cleaned.

Tree Service Tampa - Certified Arborist - Tree Installation Tampa Florida - Tree Work Tampa - Brush Removal - Hurricane Clean ups - Tree Maintenance Tampa - Tree Removal Tampa - Tree Surgery Tampa Fl. - Stump Removal Tampa Fl. - Stump Grinding Tampa Fl.- Brick Paver Driveways Tampa-Brick Paver Repairs Tampa Florida- Brick Paver Sealing Tampa-Brick Paver installation Tampa Fl.-Retaining Walls Tampa Florida - Landscape Designs Tampa Fl. -Accent Lighting Tampa- Low Voltage Landscape Lighting Tampa Fl. - Roof Gutters Tampa Fl. -Drainage Systems Tampa- French Drains Tampa Fl. - Drainage Contractors Tampa Fl. - Exotic Palms Tampa Fl. - Tropical Palm Trees Tampa - Sprinkler Systems Tampa Fla. - Irrigation Repairs & Installation Tampa Florida - Sod Installations Tampa - Sod Replacement Tampa-Sod Removal Tampa- Grading- Erosion Problems Tampa Fl. - Erosion Repairs Tampa Fl- Hardscaping Tampa Fl. - Water Intrusion and Foundation Leaks Tampa - Water Features Tampa Fl. - Soggy Soil Tampa Fl. -Landscaping Tampa- Landscape Services Tampa Fl.- Landscape Clean ups Tampa- Hillsborough County- Pasco County- Pinellas County- Brandon Florida-Carrollwood- Lutz Fl.- Land O' Lakes Florida- Wesley Chapel Fla.- Valrico Fl.- South Tampa- Tampa Palms- New Tampa- Westchase- Town n' Country- Oldsmar Fl.- Tarpon Springs Fl.-Sun City Center Fl.- Apollo Beach Fl.- New Port Richey Fl.-Odessa Fl.